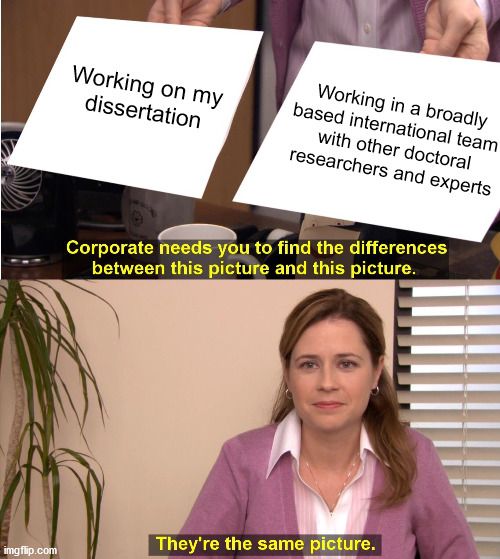 Do you want to agree with Pam? Do you have a background in Applied Mathematics, Computational Engineering, Computational Physics or related fields? The next step on your academic career seems ambitious - but you like it that way? Let us give you a leg-up: Join our International Research Training Group and benefit from experts from Germany & France who will advise you in your research and from a thought-through doctorate programme. You will work on your dissertation, learn from fellow doctoral researchers and their particular knowledge and gain insights in three areas of high-dimensional problems: Parametric and Stochastic Spaces, Multiscale Problems in Space and Time, and Data Augmented Simulations.
Be part of an international and diverse research group to deepen your knowledge and drive research forward!
Have a look at our project descriptions and find your research project for the next step of your academic career! We look forward to receiving your application via our application portal. For further questions, do not hesitate to contact our Principal Investigators or write us at contact@irtg2657.uni-hannover.de.